Riga-Södertälje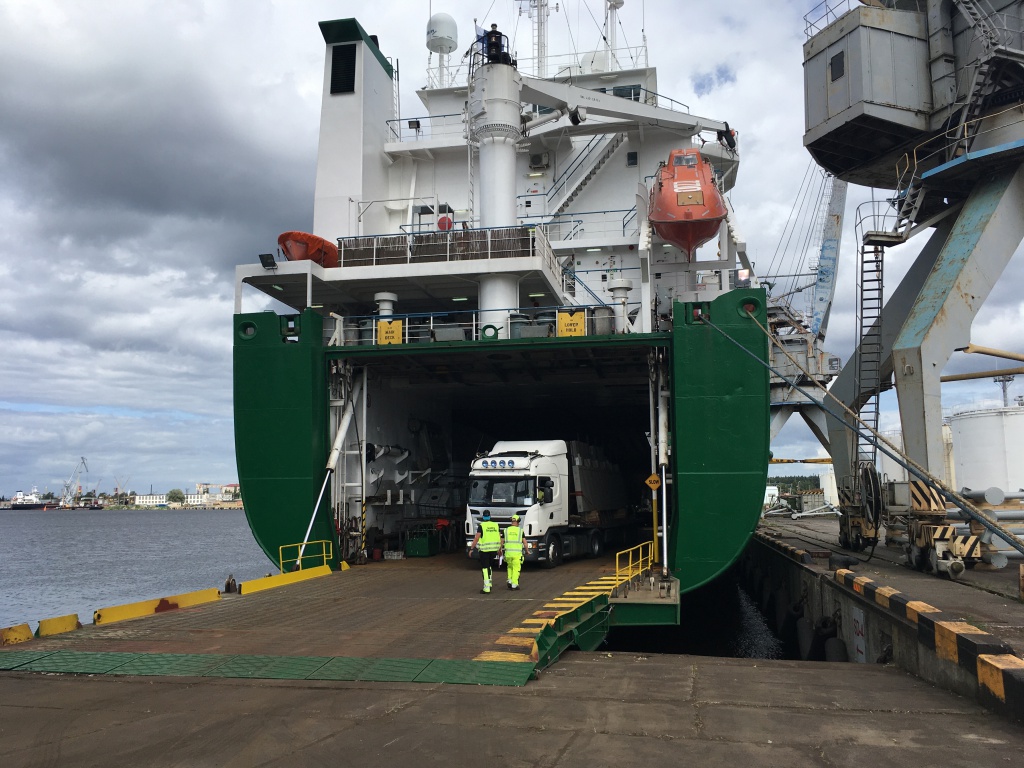 Brenners Shipping is Riga port agent for operated by Scandic Line regular Ro-Ro ferry line between ports of Riga in Latvia and Södertälje in Sweden.
This line ensures transportation of various cargo between Latvia and Sweden, such as:
Driver accompanied truck-trailers;
Unaccompanied trailers;
Cargo loaded on mafi- trailers such as containers, boards, pallets, sawn timber, forest products, coils and various project cargo;
All other types of RORO cargo such as various vehicles, mobile cranes, caravans, campers, agricultural machinery, tractors and excavators both on wheels and tracks etc.;
Various oversize and/or overweight project cargoes loadable by cranes on weather deck such as house modules, metal constructions, windmills etc.
Ro-Ro ferry MIDAS is sailing on this route between Riga Central Terminal (Eksporta iela 15k-1, Riga LV-1045) and Södertälje Hamn (Björkuddsvägen 6, SE-151 38 Södertälje) in accordance with below schedule.
Riga
Södertälje
Day
Arrival
Departure
Arrival
Departure
Monday
7:00
10:00
Tuesday
8:00
11:00
Wednesday
7:00
10:00
Thursday
8:00
11:00
Friday
7:00
10:00
Saturday
8:00
Sunday
11:00

Above schedule is preliminary and subject to change without notice
Working time of ports terminals:
Riga: Monday-Sunday 8:00-20:00
Sodertalje:
| | |
| --- | --- |
| Monday - Thursday | 05:00 - 17:00 |
| Friday | 05:00 - 15:45 |
| Saturday, Sunday | Closed |
| Trailers delivery / pick-up | 24/7 |
Ro-Ro cargo must be in terminal 3hrs before ships departure, driver accompanied vehicles 1hr before departure.